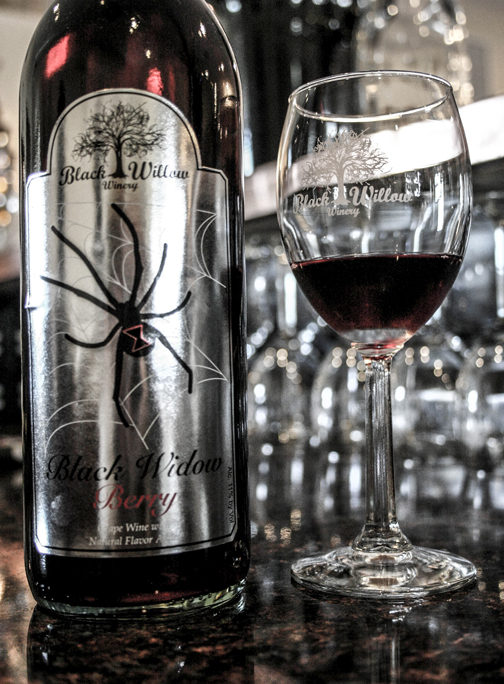 Our Mission
At Black Willow Winery we want to offer a unique place where people can come to relax, reflect on the simple things in life and enjoy wine without being intimidated or uncomfortable. We want to share our knowledge and learn along side our guests.
Black Willow Winery is a family-owned boutique winery. Our goal is to provide distinctive, rich, artisan wines for wine enthusiasts, as well as those experiencing wine for the first time. With the wine drinkers always looking for something different, we strive to create a visceral wine experience offering affordable unique wine varietals best suited for the region. Our wines complement regional foods such as spicy barbecues, quail, turkey, venison, trout, other wild game, cheeses and home-style meals.
Customer Review:
". . . can not thank you enough for allowing us to spend the evening on your beautiful property. The wine and your company were wonderful. Thank you for taking the time to sit and chat. We look forward to returning and watching the growth of your hopes and dreams. . ."
Facebook Fan Review:
"They have the best wines I have ever tasted. The black widow is my favorite wine of all time, from anywhere. The staff is also very polite!"